Dodgers: The Alex Wood trade has turned out to be a huge steal
Dodgers pitcher Alex Wood has been a pleasant surprise so far this season, but if you look back at his career, we shouldn't be too shocked by this.
Wood has been on fire lately and has arguably outpitched the great Clayton Kershaw thus far this season. Wood is 6-0 in 10 games (8 starts) with a sparkling 1.69 ERA after another great outing during Friday night's Dodgers win against the Cubs in which he went five innings strong, allowing just two hits and striking out eight. That ERA would lead the majors but heading into Sunday's game; he is two innings shy of qualification.
These are eye-popping numbers, but if you look back at Wood's career, he has always had the potential to be this good. Wood had been a forgotten guy going into the season and had lost his place in the rotation due to injury last year and issues pitching deep into games.
However, his performances this year made the trade for him in 2015 into one of the biggest steals in recent memory.
Wood was initially drafted by the Atlanta Braves in the 2nd round of the 2012 amateur draft out of the University of Georgia and made his debut in 2013. He was immediately productive as a rookie posting a 3.13 ERA in 31 games (11 starts), pitching 77.2 innings while striking out 77 batters.
In 2014 he got even better, lowering his ERA to 2.78 in 35 games (24 starts), throwing 171.2 innings with 170 SO. He was considered one of the best young pitchers in the game.
The Dodgers obtained Wood in the middle of the 2015 season as part of a huge three-team trade with the Braves and Miami Marlins that involved 13 players.
In the deal, the Dodgers sent Cuban infield prospect Hector Olivera, LHP Paco Rodriguez and minor league pitcher Zachary Bird to the Braves. In exchange, the Dodgers got Wood, SP Bronson Arroyo, relievers Luis Avilan and Jim Johnson, and utility man Jose Peraza.
Looking back nearly two years later, the Dodgers got the much better end of the deal. Nobody that the Dodgers traded away is playing in the majors today. The Dodgers are still paying part of Olivera's contract, but he never lived up to the hype coming out of Cuba and was released by the San Diego Padres last year. Rodriguez hasn't appeared in a major league game since he was traded, and Bird is still in the minors.
On the Dodgers' end of the deal, Arroyo was injured at the time and never played a game for the Dodgers, and Johnson struggled in his half season on the team.
Peraza ended up being flipped in the 2015 off-season in part of another three-team trade with the Cincinnati Reds and Chicago White Sox's that sent OF Trayce Thompson, INF Micah Johnson, and pitcher Frankie Montas to the Dodgers.
However, the Dodgers not only got by far the best player in the deal in Wood, but they also got a reliable reliever in Avilan. Not only is Wood pitching the best baseball of his career, but he is also only 26-years-old and entering his prime. He is not an unrestricted free agent until 2020.
Wood struggled last year missing a bulk of the season due to injury, but anyone who thought he was done would have to be naive considering the type of competitor that Wood is.
He is proving a lot of doubters who had previously written him off wrong. At his age Wood still had the opportunity to improve and he has done so. He was a solid pitcher before but has now taken his game to the next level.
Over the last few years, Wood had struggled to get through an opposing lineup the third time around, but he has seemed to start mixing up his pitches and go deeper into games. He is not just thrower anymore; he is learning to pitch.
Even though he's pitched like an ace recently, Wood always was a good pitcher, and his numbers prove that. His career ERA of 3.21 is the same as former Cy Young Award winner David Price, and he has a better career FIP than two-time Cy Young winner Max Scherzer.
He is also good strikeout pitcher averaging a career 8.4 SO/9. This season that number has risen to a ridiculous 11.3 SO/9.
It is going to be interesting to see if Wood can keep up this pace for the rest of the year. He has always had above-average stuff with that funky delivery of his, but now has figured it out and put it all together.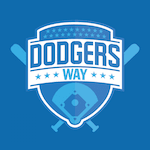 He was due for a breakout season eventually considering the talent he has. If he can keep this up he can become that 2nd ace the Dodgers so desperately need since Zack Greinke's departure.