Dodgers vs. Diamondbacks: Key Players to Watch in NLDS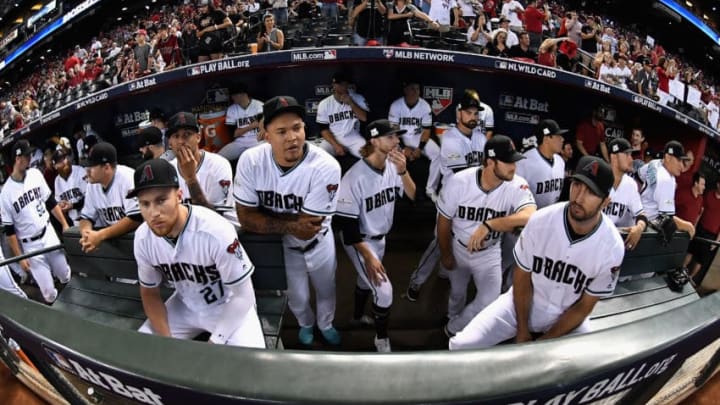 PHOENIX, AZ - OCTOBER 04: Brandon Drury /
PHOENIX, AZ – OCTOBER 04: Brandon Drury /
The Dodgers are set to face the Arizona Diamondbacks after their 11-8 win over the Colorado Rockies in the NL Wild Card game. These teams are no strangers to one another as they've faced each other 19 teams during the regular season. The Dbacks took the season series 11-8 but the postseason is an entirely different story.
The season victory gives the Dbacks some well-deserved confidence heading into the series, but the Dodgers aren't shying away. The Dodgers hold home-field advantage in the NLDS, and during the regular season, the two teams split the ten games at Dodger Stadium. The Dodgers had the best home record in baseball (57-24), while the Dbacks were 41-40 on the road.
Aside from home-field advantage, the Dodgers will also have the advantage of not having to face the Dbacks' ace Zack Greinke twice in a series. Greinke threw 58 pitches in only 3 2/3 innings against the Rockies and isn't scheduled to pitch until game 3. Obviously, that bodes well for the Dodgers. That being said, there are still a few Dbacks that Dodger fans should keep an eye on in this series.
The Dbacks are a loaded team, that is why they are in the playoffs. I feel like they went highly under the radar this season because they failed to make the playoffs last year. I think this team is better than they were last season, in large part to these players having good seasons.