Dodgers vs. Diamondbacks: Key Players to Watch in NLDS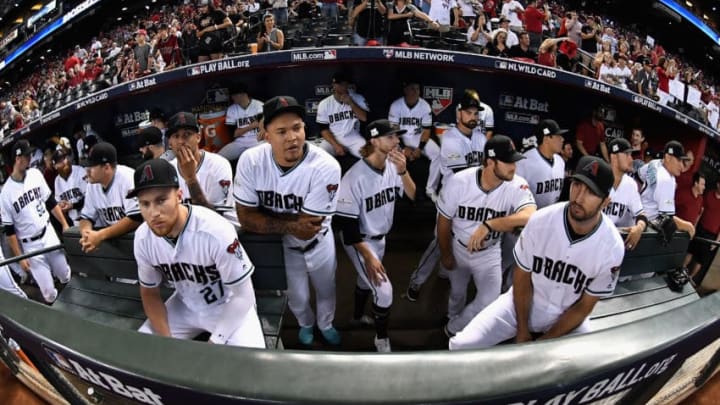 PHOENIX, AZ - OCTOBER 04: Brandon Drury /
PHOENIX, AZ – SEPTEMBER 26: J.D. Martinez /
J.D. Martinez
Earlier this year I said that Martinez was the best available bat at the trade deadline. I liked Martinez so much that I even made a hypothetical trade with our sister site Motor City Bengals. Well, the Dodgers didn't pursue Martinez because he's an upcoming free agent and now the Dbacks added him to an already stacked lineup.
Since joining the Dbacks, Martinez is hitting .302/.366/.741 with 29 home runs and 65 RBI in only 62 games. Those power numbers are insane! He's third on the team in home runs behind Goldy (36) and Lamb (30) in half the games.
What makes me worried about Martinez is that he rakes lefties. Martinez is hitting .376/.464/.892. Those are monster numbers. If you love advanced metrics, those numbers are just as good with a wOBA of .531 and ISO .516.
This concerns me because when you look at the Dodgers rotation, they are throwing three lefties (Kershaw, Hill, and Wood). That is almost assuring Martinez to get upwards of 12 at-bats against left-handers in this series and based on his regular season production, could spell trouble for the Dodgers. If I were Dave Roberts I'm not going to let Martinez beat me, especially with a left-handed hitter in Lamb hitting behind him.