Dodgers one of few teams still uncommitted to paying employees through May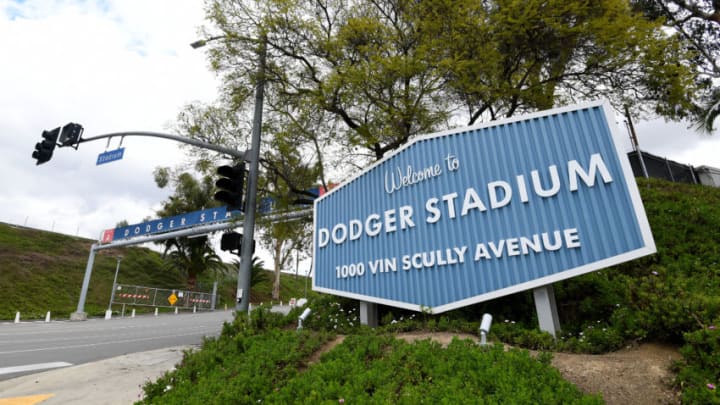 Dodger Stadium (Photo by Harry How/Getty Images) /
As the majority of Major League Baseball teams have pledged support for their staff during the coronavirus shutdown, the Dodgers have been conspicuously quiet.
Entering the fifth week since Major League Baseball shuttered its on-field operations in an effort to stem the spread of the novel coronavirus, MLB commissioner Rob Manfred informed teams on Monday that they can furlough or reduce the pay of employees, effective May 1.
As this news became public, several teams have committed to support their employees through the end of May. However, the Dodgers are not one of those teams, according to a list being compiled by ESPN's Jeff Passan.
As of early Tuesday afternoon, the Dodgers are one of only ten teams who haven't committed to pay their baseball operations staff through the end of May, perhaps a lagged decision, as teams are expected to inform employees of their plans over the next coming days. Forbes recently valued the franchise at $3.4 billion.
The Dodgers' freeway counterparts in Anaheim have gone above and beyond the call in supporting their employees. Earlier this week, they announced a one-time cash grant of $1.2 million to help stadium workers impacted by the cancelation of games. They also committed to pay their baseball operations staff through the end of next month.
The Dodgers are part of MLB's agreement for each team to provide $1 million in assistance to stadium workers. However, as of Sunday, Dodger Stadium workers have not yet heard how the Dodgers plan on distributing the money they pledged.
Meanwhile, MLB and the player's union continues to negotiate over how players will be paid during a possible shortened season, and new plans have emerged that could see the 2020 season played in three different states, but not in California.
The Dodgers were set to open Dodger Stadium and unveil a major reconstruction project on the centerfield area of the ballpark. Work has slowed since the start of the pandemic, but progress continues.