Dodgers: MLB clears path for 2020 ticket refunds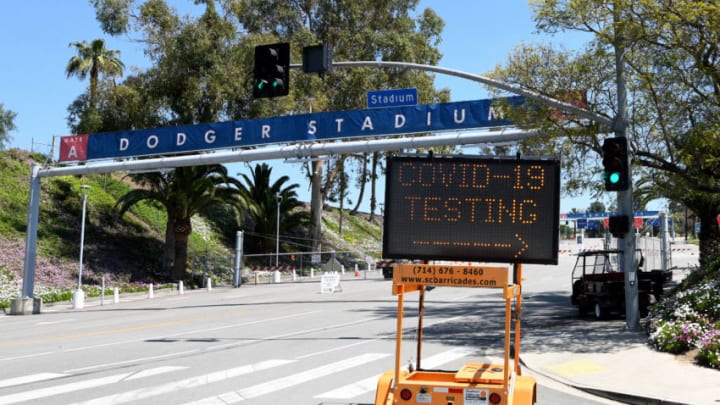 Dodger Stadium. (Photo by Harry How/Getty Images) /
Dodger fans might finally be able to receive refunds for tickets purchased for the 2020 season.
Fans who purchased Dodger tickets for the 2020 season have been stuck in limbo while waiting to learn whether they would receive refunds for games that are unlikely to be played due to the novel coronavirus. After advising fans to hold on to their tickets, similar to what they would do after a rainout, Major League Baseball informed teams they can now update their ticket policies to potentially announce refunds, according to the Los Angeles Times.
Two fans recently filed a lawsuit in U.S. District Court in California, citing consumer protection and unfair competition violations, against MLB and its leading ticket partners for failure to provide adequate refunds for tickets purchased to 2020 games.
As public pressure mounts for MLB to allow teams to react to refund and ticket exchange requests, it appears the league has responded.
While there is optimism about baseball eventually scheduling games over the summer, it seems unlikely contests will be played in front of fans at Dodger Stadium. There are several plans being considered that could see the season played entirely in one state, such as Arizona, or several states, based on how social distancing restrictions are lifted in different geographical areas.
A Dodger fan recently shared an email exchange they had with the team about ticket refunds. The team replied that Costco ticket packages would be honored for an exchange, but not for a refund. Otherwise, fans have been left in the dark about what to do with their unused tickets.
The Dodgers season was originally scheduled to begin on March 26 at Dodger Stadium against the San Francisco Giants. As of Tuesday, 16 home games have been "postponed" according to the schedule posted on the team website. Obviously, a new schedule will be restructured based on the final plan agreed to between MLB and the Player's Association, which will probably look quite different than the original schedule in terms of match-ups and game frequency.