Dodgers will close offices in commemoration of Juneteenth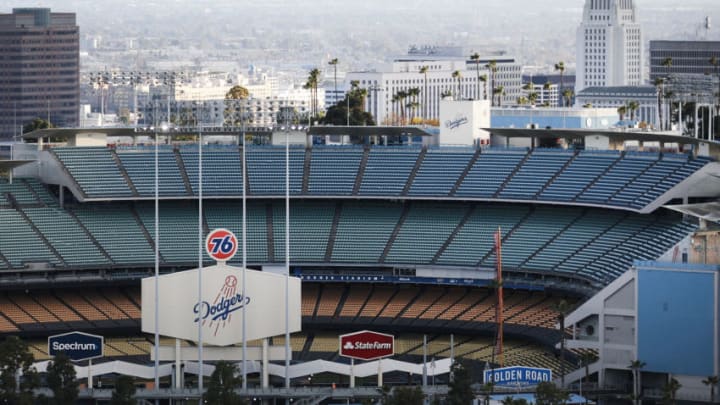 Dodger Stadium (Photo by Mario Tama/Getty Images) /
The Los Angeles Dodgers are making a powerful statement on an important date in American history.
---
An internal memo leaked to the media reveals the Los Angeles Dodgers plan on closing their offices on Friday, June 19th in commemoration of Juneteenth, a national holiday that celebrates the end of slavery in the United States.
""Juneteenth honors black freedom and resistance and affirms the unique contribution that Black Americans have made in the struggle for justice in the United States," the Dodgers memo reads. "Loving our country means acknowledging our past and fighting to ensure that freedom and justice extend to all.""
The memo asks employees to reschedule meetings originally planned for Friday and to use the time to create space for "reflection, action, and engagement to advance racial equity."
Moments after the Dodgers' memo became public, starter Clayton Kershaw posted a powerful message on Twitter about the importance of recognizing Juneteenth.
The Los Angeles Dodgers continue to take a stand against racism.
The Dodgers followed the trend of most professional sports teams in releasing a statement in response to the death of George Floyd, an unarmed black man who was killed at the hands of white police officers in Minnesota. The team also participated in #BlackOutTuesday on Instagram, which was designed to keep focus on the social injustices facing the country.
Several Dodger players have used their platform to speak out about racism and police brutality as they await for the 2020 season to potentially begin. Recently-acquired outfielder Mookie Betts has been giving back to the community in Nashville while promoting a positive message. Justin Turner and his wife, Kourtney, pledged support for "desperately needed change in our society."
As players and teams work to keep the conversation going about social injustices in America, negotiations continue over a potential 2020 season. While there appears to be optimism that a season will be played, there are still final details to be worked out over the number of games scheduled, and ultimately, the amount of revenue split between the owners and players.
In the midst of the frustrating rancor in deciding how to play a season amid the coronavirus pandemic, it is refreshing to see people focused on promoting positive change in society.